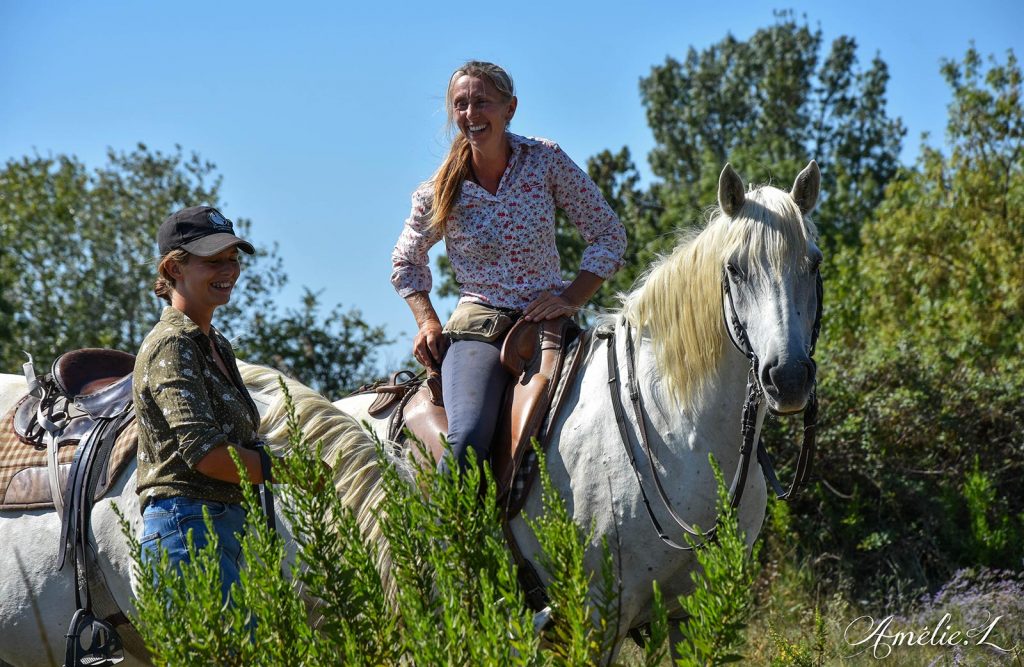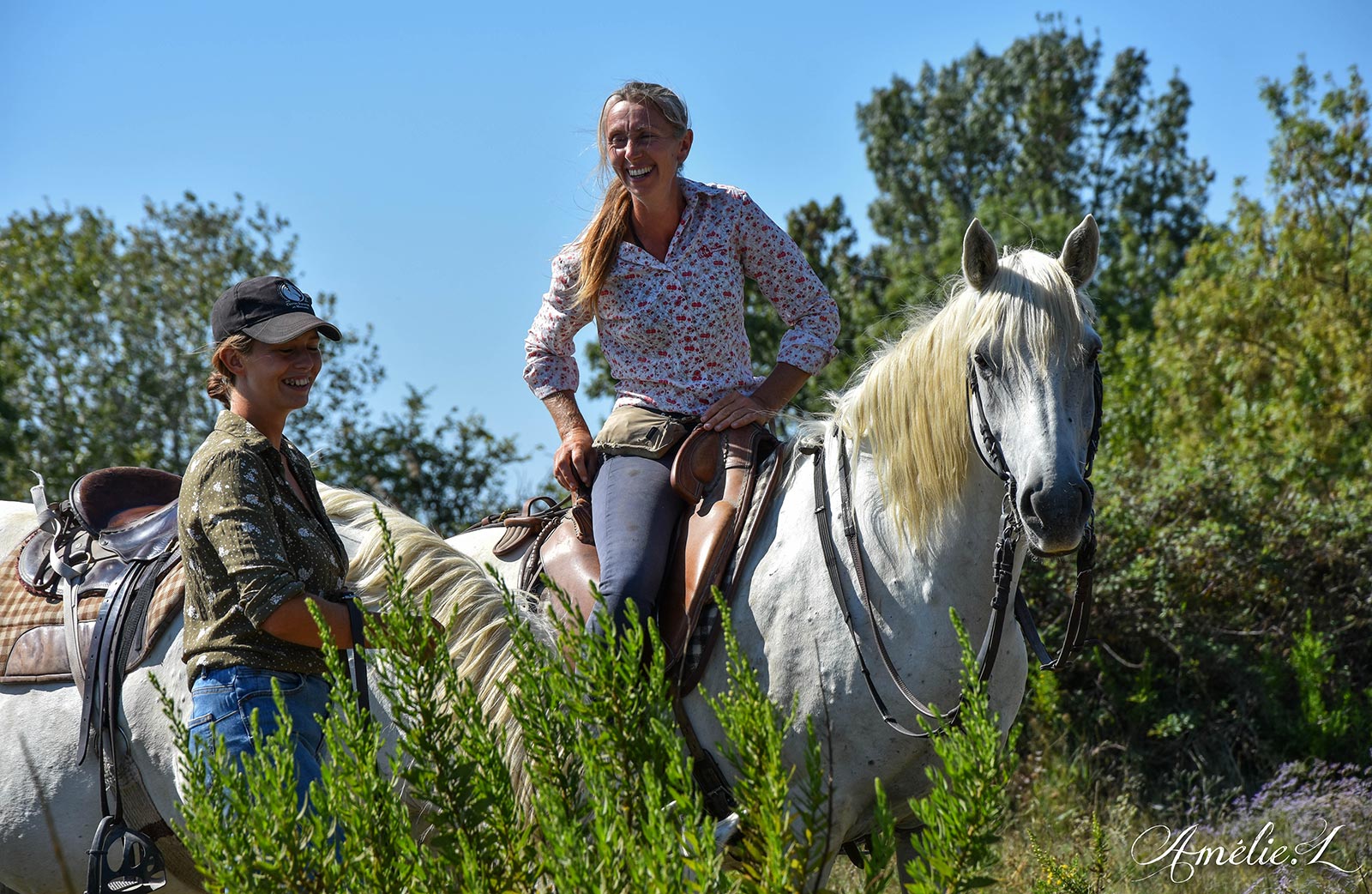 OUR HORSEBACK RIDES ARE ACCESSIBLE TO  RIDERS OF ALL LEVELS TAKING YOU INTO THE HEART OF THE VIGUEIRAT MARSHES
Inside the Camargue Regional Natural Park and adjoining the Crau plain, the Marais du Vigueirat extends over 1200 hectares which are part of the Coastal Conservatory. Fully protected, the natural heritage of the Marais du Vigueirat is recognized nationally and internationally, benefiting in particular from a classification as a National Nature Reserve.
It is also a core area of ​​the Camargue Biosphere Reserve.
The Marais du Vigueirat offer a great diversity of fauna and flora as well as an impressive mosaic of natural environments where you will find four herds of horses in adition to  herds of bulls of the Camargue breed. Morucha bulls are bred here as well as sheep farming activity.
This trail on horseback gives you the opportunity  to to discover the marshlands of Vigueirat in an easygoing,  peaceful way.
Open from Ist of April to the 7th of November
For information or to make a reservation call
06 72 29 79 99
or email
maxcoule@gmail.com
• 25 € per adult
• 23 € from 6 to 12 years old

A horseback ride of about 1 hour which invites you to discover the typical Carmargue environment. Traditions and contemporary art come together when you discover Cabanataù, a guardian's hut surmounted by a huge bull's head.
A small herd of mares roams the meadows and the marshland where the saladelle grows, the emblematic plant of the herdsman and his Camargue. This ride is accessible to all, an opportunity to share a convivial moment with the family.
We accept children from 6/7 years old who have experience of riding regularly on their own in an equestrian structure.
Why wait ? Reserve this horse ride right  away and come and explore the banks of the Vigueirat canal with your family or friends close to Arles, Mas Thibert, Port Saint Louis and he Salin de Giraud (accessible by Bac du Baccharin river crossing)
• 32 € per adult
• 30 € from 8 to 12 years old

This tour 1h30 ride takes you into the heart of the highlands of the marshes, reserved for grazing. Here you will encounter our herd of mares accompanied by their foals of the year. Your guide Nathalie, a real enthusiast but also a breeder of Camargue horses, will introduce you to this local breed which is so emblematic of the region.
During the visit, you will also be able to observe a herd of Morucha bulls, absolutely unique in France.
A horseback ride that will adapt to the level of the riders to offer you an unforgettable experience !
• 42 € per adult
• 40 € from 8 to 12 years old

A horseback ride in the heart of of the marshlands, we invite you to discover the landscapes, fauna and flora of the Camargue, but also to safely traverse a pasture enclosure dedicated to the breeding of Morucha breed bulls, the only breeding herd of this type of bull in France, here you will be given an introduction to the unique ethology of these annimals in the Camargue..
Whether you are an experienced rider or a beginner, young or old, time will stand still for you as you contemplate the beauty of our landscapes. You will also benefit from  the informed  commentary of your expert guide.
Safety of our riders and well-being of our horses
We remind you that as a safety measure, the 3 circuits currently offered take place at walking pace. This makes it an ideal activity for most novices.
Wearing a helmet is mandatory. We can provide approved helmets with hair nets for better hygiene.
Dress is important. The top must be covered with at least a t-shirt . We strongly recommend wearing trousers and closed shoes.
For obvious reasons, horseback riding is not recommended for pregnant women.
For the well-being of our horses, the activity is regulated in terms of the weight carried. The limit is on average is 95kg.
Do not hesitate to contact us by phone or email for any additional information.